May/June : Countrywide Presentations FOR MEDICAL PRACTITIONERS on Non – Native EMF Exposures and Artificial Light.
Presenter: Mr Lech is the recipient of numerous national awards, a chronobiologist, quantum biologist and scientist. He is a doctoral candidate in biophysics / sub-molecular medicine, and is in pursuit of a second doctorate in law.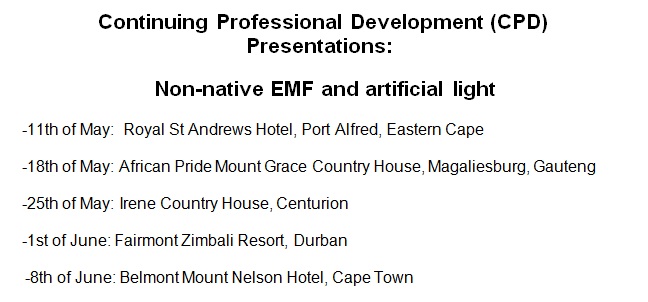 All the talks are on Saturdays and at 2h30 pm.
Tickets (NOTE- for medical practitioners only) can be obtained here:
https://pharmadynamics.co.za/contact/?fbclid=IwAR2LEO0DGq-JAbliiMThnjPRYafSfNXwbJoKkjKW3xUD1pMiJM259ExxF-E
Mr Lech's areas of expertise are:
Chronobiology
Quantum biology
Child brain development
Electromagnetic Field Intolerance Syndrome (EMFIS), Electrohypersensitivity (EHS) recovery and rehabilitation
Disability, insurance and labour claims
Policy development
EMF geospatial modelling
Medical
Legal procedures
Chronobiology Hygiene
Coaching & rehabilitation: gaining control and order over your EMFIS
Integration into society as best as possible
Public talks
Reviews by Organs of State
BIOSKETCH James C Lech Biosketch – JC Lech copy (2)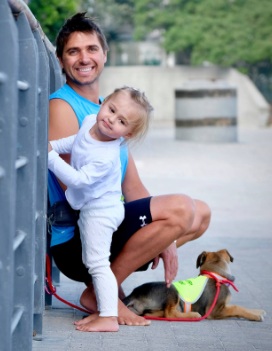 Image: James, Lily and Pebble, James' service dog