Huawei Enterprise will continue to invest in South Africa, as the country remains an important market for the company. This is according to Alex Du, managing director of Huawei Enterprise South Africa, who was speaking to MyBroadband at Huawei Eco Connect 2019 in Johannesburg.
In his keynote address at the event, Du Min said that Huawei Enterprise South Africa's strategy for 2019 will centre around collaboration with partners and customers to develop industry-specific solutions that will enable flexible, open, and secure platforms to drive enterprise-level digital transformation.
Through this collaboration, said Du Min, Huawei Enterprise will enable new ideas to be cultivated at a much faster pace.
"Huawei Enterprise will continue to strengthen relationships with our partners in South Africa and fiercely support and enable them to achieve the best results for their businesses by equipping them with the latest technological advancements in this market," Du Min said.
The four key new technologies that Huawei Enterprise will focus on in 2019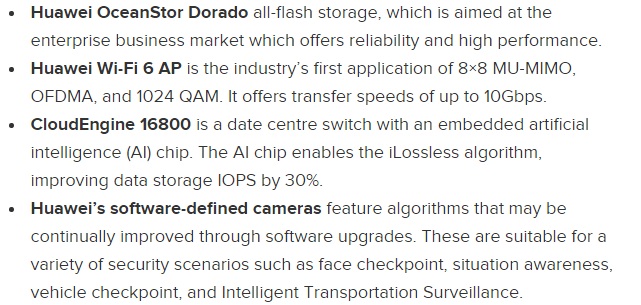 In 2018 former South African Telecommunications Minister Siyabonga Cwele presented Huawei with an Award of Excellence for their outstanding contribution to the ICT sector in South Africa.
Through their partnerships with local network providers and government, they have boosted infrastructure in various countries, and conducted Africa's first outdoor 5G field trial.
Huawei in Africa
While Huawei's been building its name in Africa for 20 years, the company is looking to the future. By 2025, it anticipates 40 billion smart devices and 100 billion connected "Internet of Things" devices. It expects 100 percent of businesses to be cloud-based, and 86 percent to use artificial intelligence (AI). From billions of herd animals to millions of connected cars, the 5G network that it's building delivers a new "global economic vision" alongside its Belt and Road plans, and alongside its existing products and services across African nations.
Tech-cold-war
We are heading towards a tech-cold-war, where governments around the world will have to choose between doing business with Chinese and US Tech Companies. if the tech-cold-war comes down to a choice between Chinese and American Internets and technology, Africa's choice has already been made. Africa's current internet and technology boom is in a significant part due to the investment of Chinese tech companies.
More about Wi-Fi 6:
Uplink and downlink orthogonal frequency division multiple access (OFDMA)
Multi-user multiple input, multiple output (MU-MIMO)
Transmit beamforming
1024 quadrature amplitude modulation mode (1024-QAM)
EMFSA's  concern (as indicated from the above) is the combination effects from the modulation types and frequencies used with Wi-Fi 6 and of course 5G. (Wi-Fi 6 and 5G will co-exist.) As Martin Pall points out there is enough research on the health effects of existing Wi-Fi technologies to apply the precautionary principle.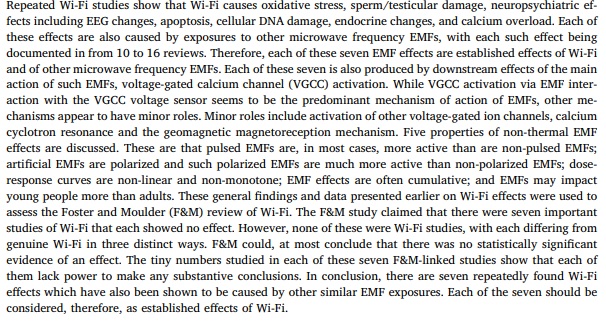 A Russian study on the detrimental effects of modulation: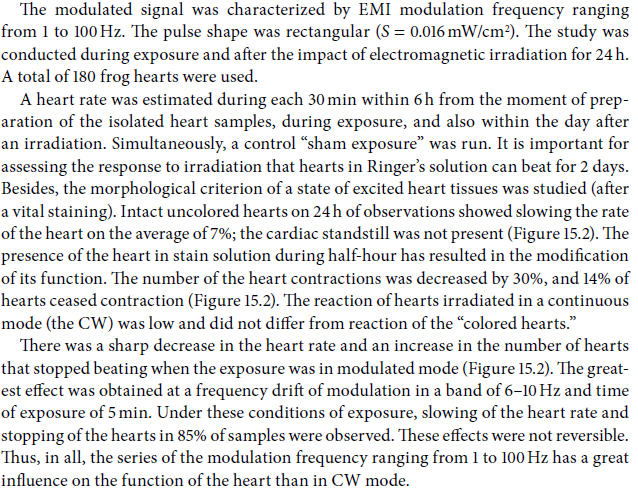 Comparing DNA damage induced by mobile telephony and other types of man-made electromagnetic fields
References:
https://mg.co.za/article/2019-03-06-china-wins-the-tech-war-in-africa
https://www.wi-fi.org/discover-wi-fi/wi-fi-certified-6
https://e.huawei.com/en/related-page/products/enterprise-network/wlan/indoor-access-points/ap7060dn/wlan-ap7060dn
https://www.networkworld.com/article/3342158/cisco-exec-details-how-wi-fi-6-and-5g-will-fire-up-enterprises-in-2019-and-beyond.html
https://www.emfsa.co.za/wp-content/uploads/2018/03/1-s2.0-S0013935118300355-main.pdf
https://pdfs.semanticscholar.org/1991/3778300866171d6224a23e445b8244bd5095.pdf